It seems that Economic uncertainty and currency instability may be they forces rocket propelling us into the Digital Currency Age much sooner than we expected.
China has been aggressively buying bitcoin during its times of economic instability.
Venezuela's currency was collapsing,  and bitcoin price suddenly surged as a result.
Due to Trump's election, the stock market is surging, but so is the price of bitcoin, so it seems there are equal parts optimist and pessimist investing in the American economy,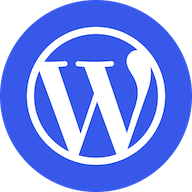 and we can't really have any idea what that means, but it can never be a good sign when  large portion of the wealthy start securing their fortunes in a private and digital safe haven.
Oh and let us not forget about the Brexit, it seems the amount of Euros being transferred into bitcoin is surging as well.
http://www.cryptocoincharts.info/pair/btc/usd/bitfinex/10-days
USD
715.63
1 XBT = 715.629 USD
EUR
660.66
1 XBT = 660.657 EUR
GBP
567.94
1 XBT = 567.941 GBP
CAD
967.05
1 XBT = 967.049 CAD
AUD
947.22
1 XBT = 947.222 AUD
RUB
47,245.10
1 XBT = 47245.1 RUB
JPY
76,332.50
1 XBT = 76332.5 JPY
INR
48,459.70
1 XBT = 48459.7 INR
BGN
1,288.35
1 XBT = 1288.35 BGN